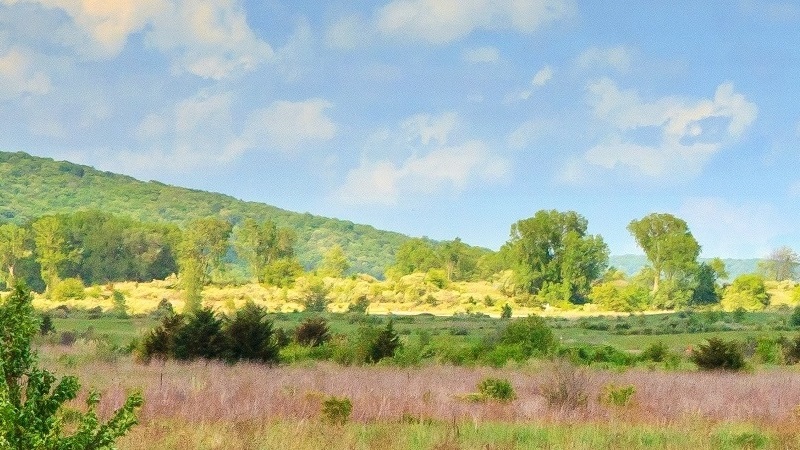 In April 2017, the Army at Badger Army Ammunition Plant tested 115 groundwater monitoring wells and two residential wells. This was a semi-annual sampling event.  Following is a summary of key findings reported by the Army.
Tested monitoring wells are associated with three groundwater contaminant plumes from the Deterrent Burning Ground (45 wells), Nitrocellulose Production Area (4 wells), and Propellant Burning Ground (66 wells).  Monitoring wells in the fourth plume (Central Plume) near the Dairy Forage Research Center farm will be sampled in June 2017.

Deterrent Burning Grounds – NE corner of Badger in the Town of Merrimac
Concentrations of the explosive Dinitrotoluene (DNT) in groundwater have decreased over the past year except in two monitoring wells, ELN-1502A and DBM-8202.
Monitoring well ELN-1502A is located on the NE boundary of Badger. In April 2017, total DNT concentrations in this well were detected at 0.442 micrograms per liter (μg/l) which is 8 times the groundwater standard of 0.05 μg/l.  This well will be sampled again in September 2017.
Monitoring well DBM-8202 is located inside the plant, adjacent to the waste pits (source area). In April 2017, total DNT was detected in this well at 8.58 μg/l which is 170 times the safe standard of 0.05 μg/l. DBM-8202 will be resampled for DNT in June 2017 to confirm these results.

Nitrocellulose Production Area – NW corner of Badger in the Town of Sumpter
DNT in the Nitrocellulose Production Area (Ho-Chunk Nation lands) groundwater contaminant plume has continued to decrease since September 2015.

Propellant Burning Grounds – SW corner of Badger in the Town of Sumpter
Concentrations of volatile organic compounds (VOCs) and DNT in the Propellent Burning Grounds Plume are relatively unchanged since September 2016.
Ethyl ether concentrations in groundwater at the southern boundary of Badger continue to be elevated.  In April 2017, ethyl ether was detected as high as 4,400 μg/l, exceeding the groundwater standard of 1,000 μg/l.

Residential Wells
Low levels of total DNT were detected in residential well WE-UK124 in the Water's Edge subdivision in the Town of Sumpter.  According to state health officials, the drinking water well is considered safe to use.
No contaminants were detected in the tested residential well on Weigand's Bay in the Town of Merrimac.

General
The Army collected groundwater samples from three (3) monitoring wells and analyzed them for 1,4-dioxane. 1,4-Dioxane testing is being conducted at multiple Army installations. The sampling was conducted on April 18, 2017 at monitoring wells ELN-8203A, ELM-8901, and PBN-8205A.  All results were below the laboratory's detection limit of 0.24 μg/l.  Wisconsin's groundwater standard for 1,4-dioxane is 3 μg/l.