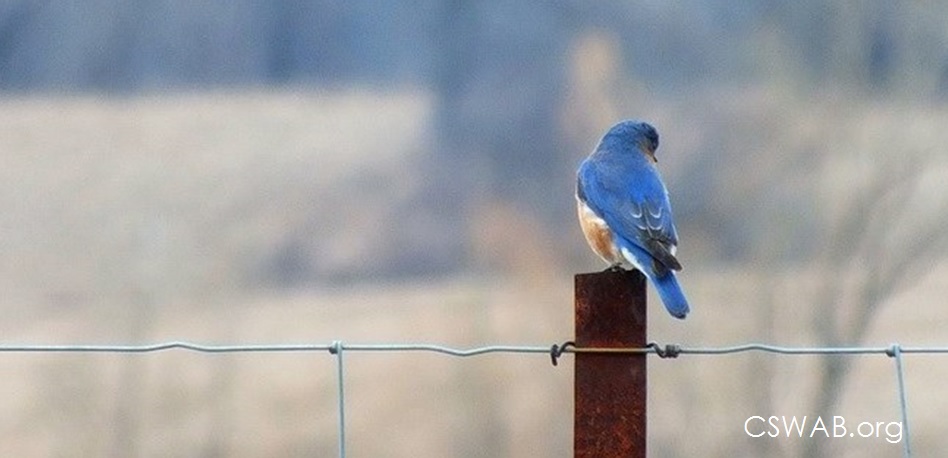 New Fact Sheet on Federal Facilities with High Explosives Contamination
As part of the Cease Fire Campaign, CSWAB has researched and published a New Fact Sheet on federal facilities with RDX contamination. RDX is a toxic and carcinogenic explosive compound found in more than 4,000 different types of munitions and has been detected in subsurface soils at the former Propellant Burning Grounds at Badger. The next step will be documenting open burning and open detonation as a known source for RDX contamination in nearby soils, surface water and groundwater to help build public support for stronger regulation.
Ho-Chunk Nation Reiterates Support for Low Impact Recreation on Badger Lands
In written comments submitted to the Natural Resources Board in December, the Ho-Chunk Nation said that the Wisconsin DNR's proposed dual sport motorcycle use is inconsistent with the values and criteria found in the Badger Reuse Committee report and conflicts with the missions of the surrounding landowners.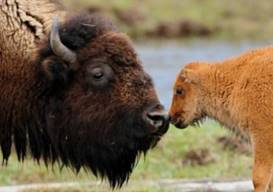 "Dual sport motorcycle use would generate more noise than that resulting from low impact recreation activities such as hiking and biking. This noise will affect the Nation's use of the property and may also affect the Nation's bison herd once established," Ho-Chunk Nation officials wrote. "Dual sport motorcycle use would also result in user conflicts with low impact users and create environmental concerns with soil erosion, spread of invasive species and potential impacts to previously remediated sites."  The complete letter is posted here.
Highlights: CSWAB Active in Statewide and National Campaigns for Clean Water
CSWAB participated in the February 8 day of action to protect our water resources at the State Capital. The event was organized by the Sustain Rural Wisconsin Network and other grassroots community organizations from around the state.
On February 18, CSWAB submitted formal comment opposing significant reductions in WDNR oversight and permitting requirements for dredging in the near shore area of inland lakes and the Great Lakes.
CSWAB is now an organizational member of Safer Chemicals, Healthy Families – a national coalition fighting to reform outdated toxic chemical laws.
In March, CSWAB became an organizational member of the Citizens Water Coalition of Wisconsin – a network of grassroots organizations working on a wide range of issues that threaten the quality and abundance of our water resources.

EPA Urged to Protect Infant Heart Health at Valentine's Day Meeting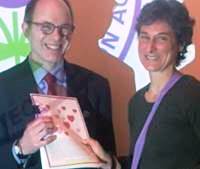 CSWAB successfully organized a campaign to send valentines to EPA as formal comment at a public meeting on February 14 in Washington DC.  The EPA has named the first ten chemicals they will review and regulate under new federal hazardous waste rules.  For listed solvents like TCE and PERC, the most frequent health problem in children who were exposed in the womb from their mother drinking contaminated water is major heart defects. Both TCE and PERC have been detected in groundwater at Badger.
CSWAB is working to ensure that people who are directly affected by this pollution have a voice in this national decision-making process.  (Photo: NRDC scientist Jennifer Sass delivers valentines from CSWAB asking EPA to regulate heart-toxic chemicals.)

Cease Fire Campaign Online Library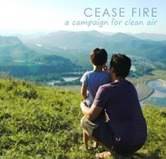 Our online library continues to grow. In addition to Department of Defense sites, the Cease Fire Campaign homepage now includes permits from Department of Energy and commercial sites.  Other recent additions include a previously unpublished 2012 report identifying viable alternatives to open burning of hazardous waste at Holston Army Ammunition Plant in Tennessee.  Upcoming additions will focus on open burning and open detonation of hazardous waste munitions in U.S. territories.  Online at the Cease Fire Library.
CSWAB Takes Steps to Reduce Its Footprint

In order to reduce the environmental impact of our work, our newsletters and updates are now all electronic.  To join our email list, please write to us at info@cswab.org.
For more frequent updates, please LIKE us on Facebook at www.facebook.com/CSWAB.org.
You can also find us on Twitter at www.twitter.com/CSWAB.
We will continue the tradition of an annual letter by post – a reminder to support CSWAB with your tax-deductible contribution.
THANK YOU for supporting this decision to reduce our consumption of resources!